There will be a Cross Country informational interest meeting after school, this coming Wed, May 3 @ 2:50 in the LiNK.

Yearbooks are coming! Parents, on Friday, May 5, yearbooks will be distributed to all students who pre-ordered during a special assembly at the end of the day. If a student cannot attend the assembly, he or she may pick up the pre-ordered book after school in room 416. All extra yearbooks can be bought for $80 cash only in room 416, starting after school on Friday, May 5th.

RHHS Spring Art Show is tomorrow, Saturday, April 29 from 5-7pm at RHHS East Cafeteria. Please join us to celebrate our visual arts program!


WCN: we hear about the Orlando band trip, breaking down the new Gorrilaz album & The Big Man throws down on sports!
https://goo.gl/ATuRhp

Our RHHS artists would love to see you at their Art Show on Saturday, April 29 5-7 PM @ RHHS East Cafeteria.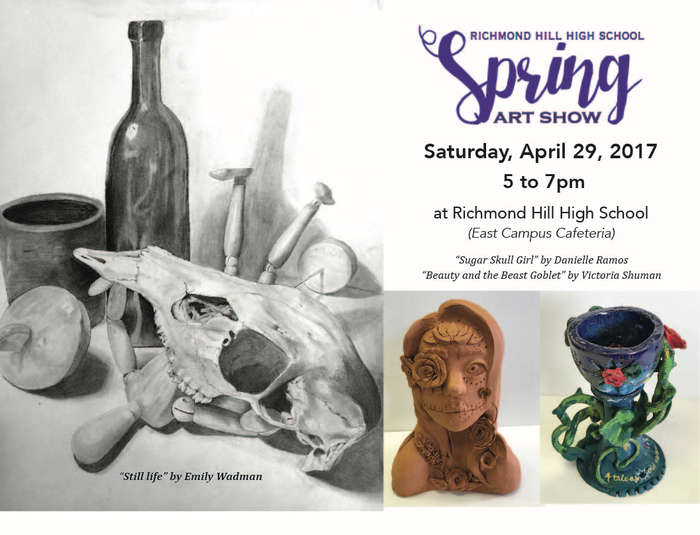 RHHS is considering making daily breakfast available for student purchase. We would like to get feedback from students and parents regarding this.
https://goo.gl/YzMEiu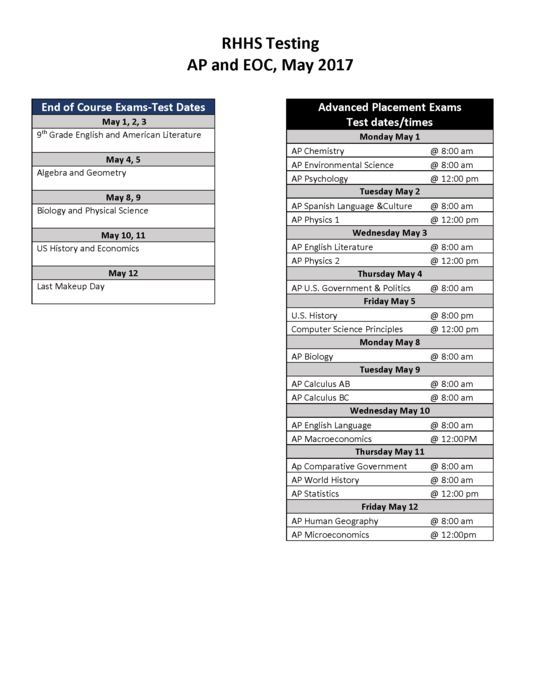 WCN: What's your word mean and how to run for student council plus an update on your RH athletics & more.
https://goo.gl/zJF5p4

This week's WCN with a wrap up of opening night of Willy Wonka, Song of the week and Wildcat Athletics.
https://goo.gl/CVHXR6

Physicals will be conducted May 15th by Optim Healthcare. Physicals will start at 2 pm in the East Gym and will cost $10 per student.



Election Day today!


ESPLOST funds have paid for new schools such as Bryan County Elementary School.

ESPLOST is not an additional tax! It is a continuation of the current sales tax.

Today is the last day for early voting.